Media, elections and good governance
The media play a vital role in the holding democratic elections. It keeps voters informed about the policies and profiles of the various political parties; provides analysis of how candidates and parties have performed on specific issues; serves as a source of information about the election process; and provides a platform for public debate.
MISA Malawi supports public discussion by hosting presidential debates, an activity we initiated in 2014 and continued in 2019. You can see our activities during the 2019 Malawi elections and during the 2014 Malawi elections here.
We also conduct research on media coverage in the lead up, during and after elections.
In addition, MISA Malawi works to protect the rights of media professionals during the election period.
Media election and good governance news from our chapters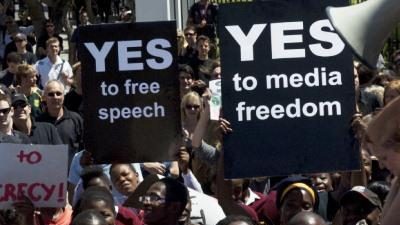 Malawi Communications Regulatory Authority (MACRA) has promised to review its suspension of phone-in radio and television programmes. MACRA Director General Godfrey Itaye made the pledge during a meeting with MISA Malawi officials at Macra offices in Blantyre on...